Back pain is very common and, in most cases, it is not of kidney origin but of spinal diseases, generically called low back pain.
Kidney pains are usually on one side (right or left) and project in the lower back. They are cramps of varying intensity, which can go down the front of the belly to the groin and genital region, in addition to being accompanied by other symptoms such as nausea, vomiting, and changes in the urine.
To be sure that the pain originates from the kidney, it is necessary to look for a sign called Giordano, a situation in which the nephrologist in Delhi gives small pats with the closed fist on the lumbar region (percussion fist), from top to bottom, which provokes the appearance of pain. In this case, the signal is positive, that is, the pain is probably due to kidney disease.
What are the possible causes of this pain?
The most frequent cause is the presence of stones (lithiasis), which clog the urinary tract and dilate the affected kidney (hydronephrosis), causing very severe pain that requires administration of analgesics, antispasmodics, and injectable anti-inflammatories. They are the famous renal colic that, according to popular culture, are maddening and worse than those that women feel during labor.
Also, infections of the upper urinary tract, which directly affect one or both kidneys (pyelonephritis) are causes of pain such as those described. Typical cases are accompanied by changes in urine and general symptoms such as fever, cloudy and dark urine, malaise, poor appetite, nausea, and vomiting.
Acute nephritis due to kidney inflammation can also be responsible for pain. They are bilateral and accompanied by changes in urine and even high blood pressure.
Less frequent causes are real polycystic disease, kidney tumors, and trauma, for example.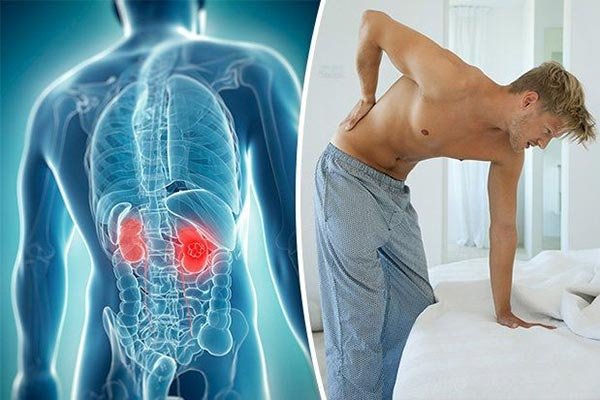 In the case of pain in the lumbar region of acute appearance, in colic, with the characteristics already described, especially if they are accompanied by dark or cloudy urine, with dust, in addition to pain or burning in urination, the urge to urinate all the time with the leaving small amounts of pee, personal or family history of eliminating stones or polycystic kidneys and the presence of general signs and symptoms are indicative that a nephrologist in Delhi should be sought.