Dr. Vinant Bhargava, Best Nephrologist in Delhi NCR, can help you with your kidney problems and managing them.
Experienced Doctor
Dr Vinant Bhargava, best nephrologist in Delhi offers best treatment at Sir Ganga Ram Hospital.
Our Team
Dr.Vinant Bhargava, kidney specialist in Delhi, and the team of different speciality and medical staff are ready for any medical situations.
Advantages
Sir Ganga Ram Hospital is equipped with all the ultra-modern equipment required for kidney care.
Services Offered By Best Kidney Specialist in Delhi, Noida, Gurgaon
If you suffering from early stage kidney problem or at critical stage of kidney disease, we treat to improve the quality of your life.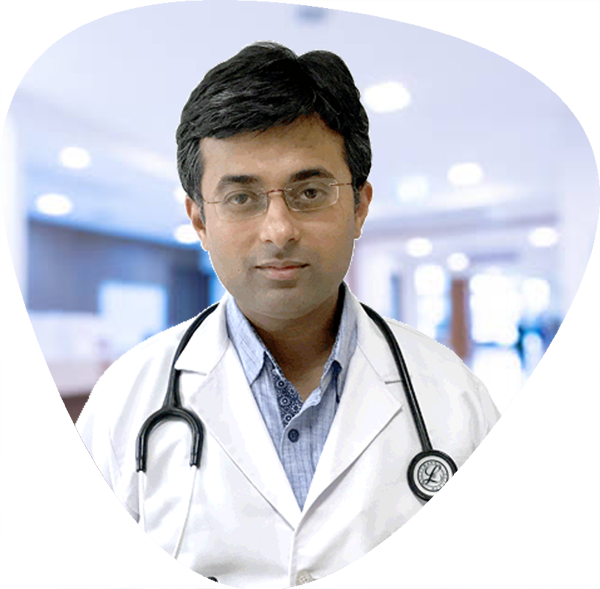 Improve Your Health
Dr. Vinant
Bhargava, Best Nephrologist in Delhi NCR
With more than 15 years of experience in nephrology, Dr. Vinant Bhargava is one of the best nephrologist in Delhi, Noida, Gurgaon. He is dedicated to the treatment of diseases that affect the functioning of the kidneys and urinary tract, alone or associated with other diseases, such as diabetes mellitus and high blood pressure.
He is M.B.B.S., DNB (General Medicine), DNB (Nephrology), MNAMS (Nephrology), FASN (Nephrology), is a kidney specialist in Delhi, Noida, Gurgaon. Presently, he is a Consultant Nephrologist in Delhi with the Institute of Renal Science at the esteemed Sir Gangaram Hospital, Delhi. He has been associated with elite medical organizations, such as Seth G.S Medical College and K.E.M Hospital (Mumbai), Sir Gangaram Hospital (New Delhi) and PGIMER (Chandigarh).
We are here for you
Services
Offered By Nephrologist in Delhi, Noida, Gurgaon
Get Best Treatment By Nephrologist in Gurgaon, Noida, Delhi!
Need First Class Kidney Care From Best Kidney Specialist in Delhi, Noida, Gurgaon
Book Appointment
Top Nephrologist in Delhi Answer Dialysis Related Questions Amid lockdown | Dr. Vinant Bhargava & Dr. Sunil Prakash
Great Treatment With Personal Care By Doctor For Kidney in Delhi
Why Should You Prefer
Dr. Vinant Bhargava For Kidney Care
Our patients have always trusted our expertise and advices.
Dr. Vinant Bhargava is one of the best nephrologist in Delhi, Gurgaon, Noida. His field is the prevention, diagnosis, and treatment of kidney diseases and their consequences, which in summary is:
HTA and vascular damage
Hematuria (blood in the urine), proteinuria (proteins in the urine)
Infections of urine
Diseases that produce kidney stones
Diseases that produce inflammation in the kidney (nephritis)
Diseases in other organs, in immunity and treatments that affect the kidneys
Treatment of the consequences of impaired kidney function: anemia, lack of bicarbonate, increase in phosphorus

Follow-up of Chronic Kidney Insufficiency in consultation (ERCA)
Dialysis treatment: Hemodialysis and peritoneal dialysis
Prior attention, immediate and subsequent kidney transplantation
Nutrition of kidney failure in all its phases
Kidney biopsy for the diagnosis of kidney diseases
Realization of accesses in veins to perform hemodialysis (catheters)
Special blood purification techniques: plasmapheresis, granuloapheresis, leukocytapheresis, LDL apheresis etc.

It is recommended that patients over the age of 40 have an annual medical consultation with a nephrologist in Noida and have blood creatinine tests and urine tests.

For patients with diabetes, high blood pressure, family history of kidney problems, kidney stones, history of nephritis or childhood infection, consultation and follow-up treatment with a nephrologist in Gurgaon is recommended.

Nephrology is a specialty that encompasses a broad field of medicine and requires a broad and solid training not only in what is specific to his specialty, but also those specialties with which it is closely related: Cardiology, Endocrinology, Digestive, and Urology etc.

On the other hand, HTA is part of the day-to-day activities of kidney specialist in Noida, Delhi, Gurgaon, occupying an important part of his daily care activity, that's why the Arterial Hypertension Units are usually located in the Nephrology Services.